Leasowe Castle Stunning Wedding
This Leasowe Castle Stunning wedding was an Autumnal October wedding. The weather was amazing and more like late summer. Leasowe Castle Hotel is on the Wirral Peninsular. This impressive building not only has lovely grounds, but also stunning sea views. This puts Leasowe Castle Hotel in my top list of wedding venues. The venue has kept the character of the building, but also added a modern feel. The staircase at Leasowe Castle hotel has to be a feature that stands out. When the bride cascades down those stairs it really makes for a big entrance, building the excitement. The ceremony room was bright and airy which made for lovely vow photographs. It was decorated beautifully, which I think is standard at Leasowe Castle.
This wedding felt very special. Lots of effort had been put into making the day amazing. The bride had designed and decorated the breakfast room herself and it just looked simply gorgeous. I have featured images showing her design. Her choices for the day were beautiful, including her wedding dress, veil, shoes and flowers.
The day was very organized, but felt extremely relaxed and flowed very well. When the rooms were being turned around for the Evening celebrations, guests were guided to the bar. A magician was there waiting to entertain them. This was a great idea to keep guests occupied and happy. During that time we were blessed with a beautiful sunset of which we made use of and got some stunning photographs of the bride and groom looking over the sea views. This was just the icing on the cake.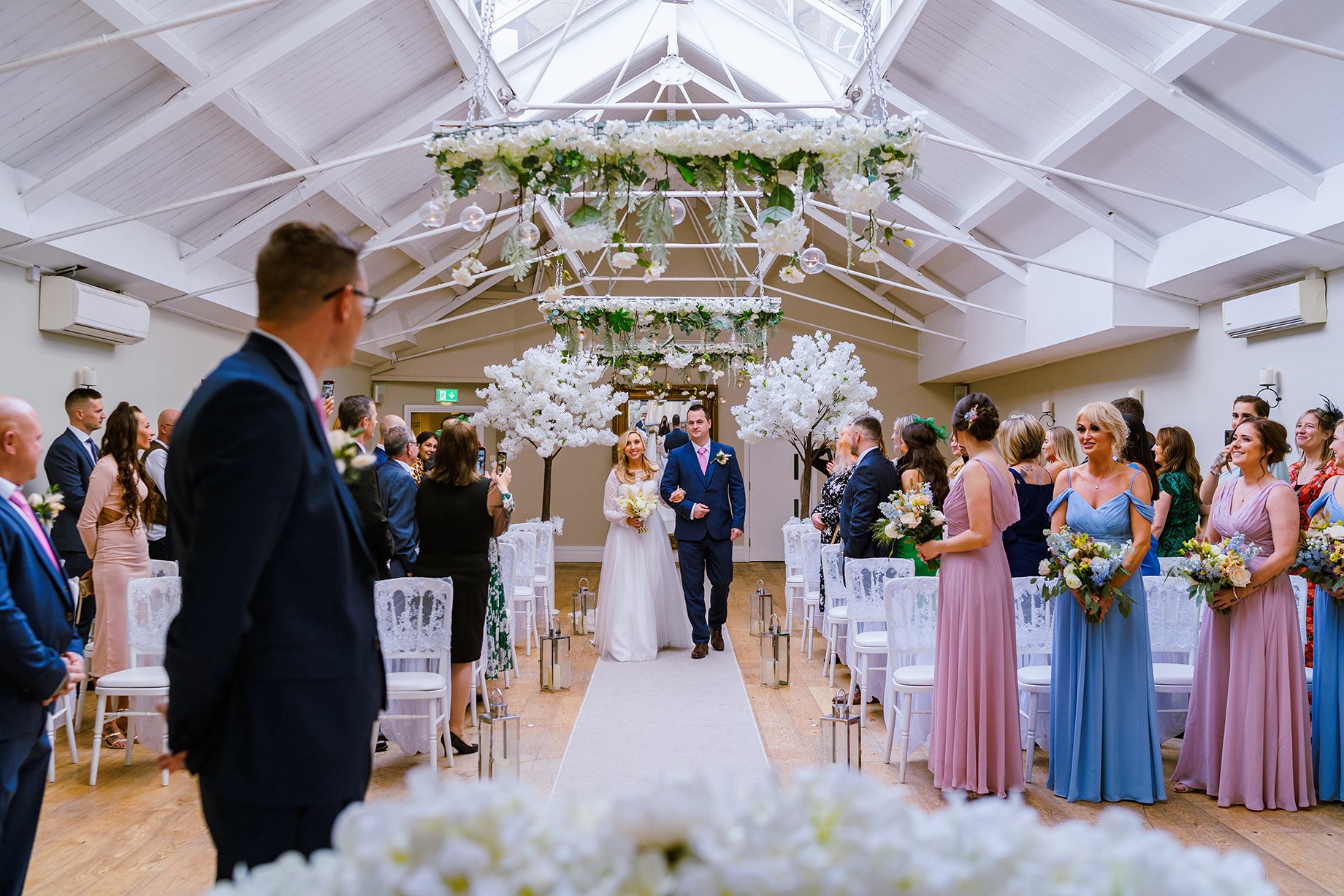 Lets chat about your amazing day!
L
Wedding or other event
Vickie Cummings
1 Dunkirk Lane
Whitby
Ellesmere Port
Cheshire
CH65 6QF
[email protected]
07866766895